Currently loving: MSGM prints.
Good looking on the screen, even better in real life.
Who likes shorts?
Add a top, mix or match and say hello to Summer.
Now all we need is the sun.
The 'Panther/Monkey' silk top and Aztec printed shorts are by far my favourite combination.
Just watch out for those Panthers . . . and Monkeys!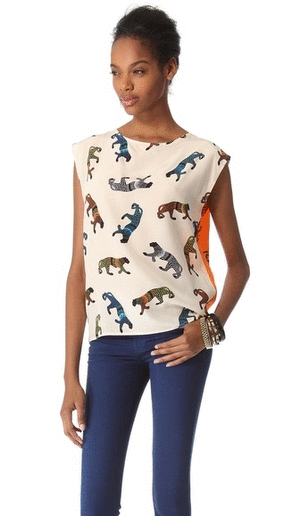 Although, I wouldn't say no to any of them. Would you?
TUBED FLORAL LONG SLEEVED TOP // FLORAL PRINTED TWEED SHORTS - BOTH

MYWARDROBE