I am a Magpie. There is no doubt about that. I am attracted to shiny, bright items, just like Magpies are. I am attracted to the Manish Arora Autumn-Winter collection, just like a fashion conscious (if there was ever one) Magpie would be. How unique, individual, different, colourful & fun is this collection? Who cares about practicality when you have a fabulous mish-mash of clothes, topped off with hair that resembles flying saucers.
Do you see that middle dress in the first row? That dress needs to be mine! Perhaps I can swoop down and steal it, just like a Magpie would. Magpies might be squawk-y birds, but they know what they want and they get what they want. Think like a Magpie, act like a magpie. Go for the sparkles, crazy prints and textures! Just call me the Manish Magpie.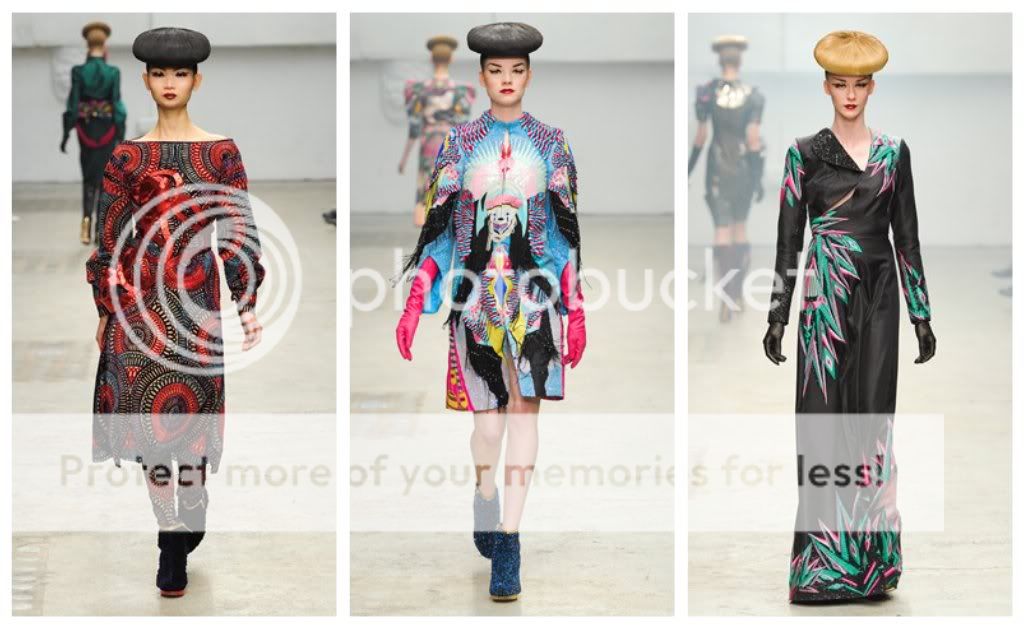 Are you a Manish Magpie, also?
All Images from vogue.co.uk