I got this Chesneau purse/ small bag from my Dad about five years ago for Christmas. To my shame, despite having it for so long, the tags were still waiting to be cut off. I am not a small bag kind of gal. I like a big, roomy bag, despite the effort of trying to find all my items, which magically disappear in said bag. But this beautifully crafted leather good was crying to be taken out of the house.
'First, I need to add something extra to you, Chesneau.' (A bit weird to be talking to a bag-not even a bag-a purse, yes?) So, I strolled in to River Island, confident in the knowledge that I would find something fabulous for this purse.......
....That something fabulous happened to be this scarf. At the back of the purse, you can attach a scarf/ strap and I took full advantage of this added feature.
Some might wonder what I might do with this...? Bum-bag, anyone? A very elegant bum-bag at that. They have been making a comeback after all! What do you think-would you wear this as a bum-bag? Be honest!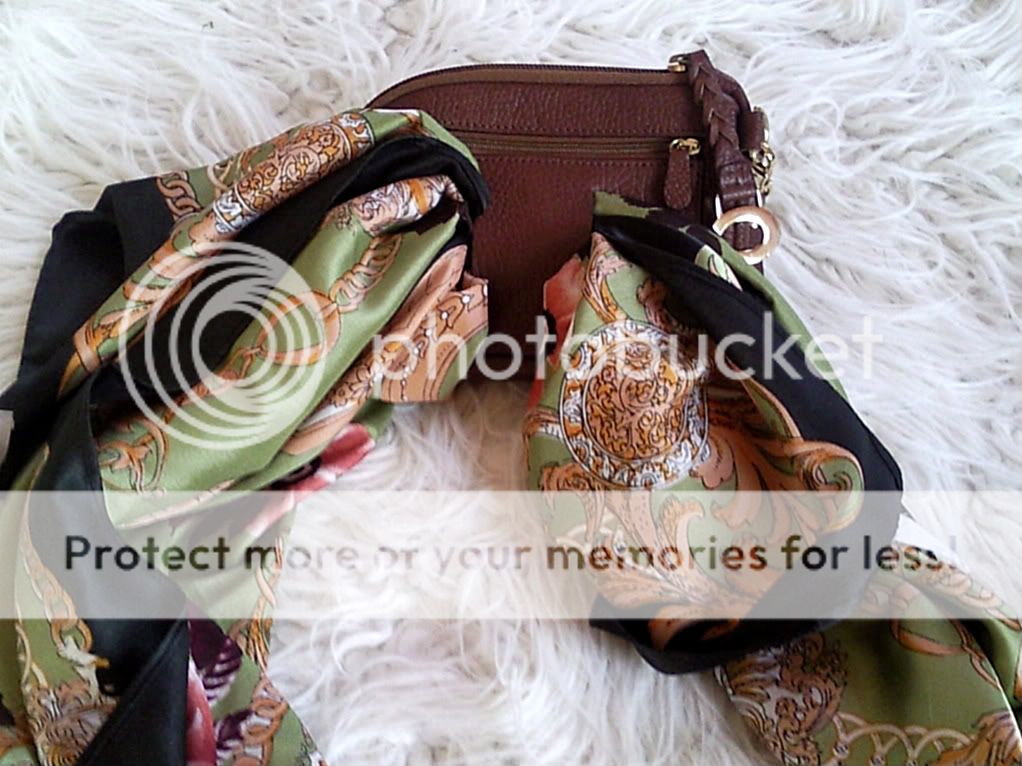 Bag: Chesneau
Scarf: River Island