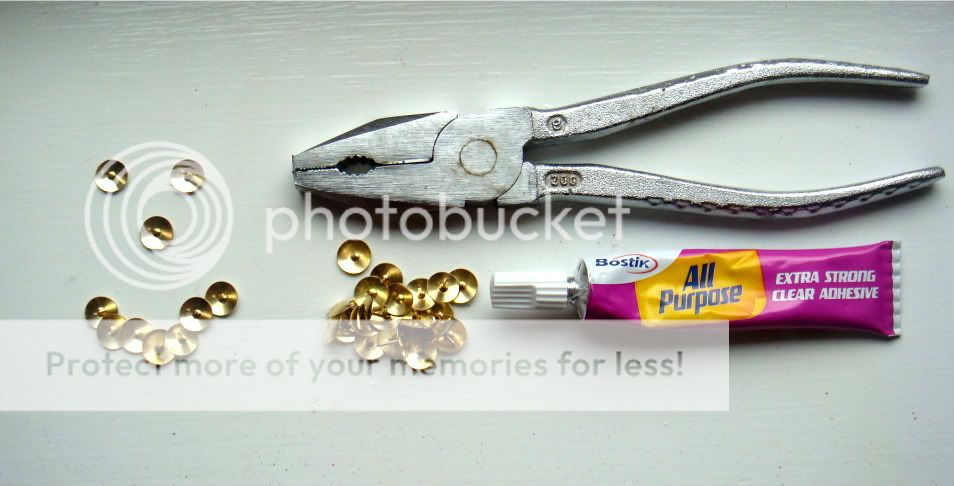 I am not really that creative at all, but when I get something into my head, I have to do whatever the creative part of my brain thinks!! A couple of days ago, my brain (the creative part of course!) thought it would be a good idea to customize new boots, which were bought in Primark. But I and my brain (even the creative part) live in a City which don't sell studs for boots,.
Why not try Pins instead? The creative part of my brain said.
You are a fool! Cried the sensible part of my brain.
The creative side won. I bought pins. Gold pins. And I set out to customize those boots. It became clear that a normal scissors wouldn't do in taking the sharp pin out, so, I got my hands on that metal (I think?) contraption, shown in the materials section. This made my life a lot easier. Of course, the glue was behaving badly, but that is just what glue does, right?
And this is what I, no correction, the creative part of my brain came up with. Pins on my boots. Nice!
I don't know if the creativity is over though! A few pins may be added, but we will see. By we, I mean me, myself (creative brain) and I (sensible brain).
So, there you have it? Dare I (sensible part of brain) ask, what do you think? Are you customising anything at the moment?
Boots: Primark, €17
Also, I opened a twitter account ages ago, but I am really bad at publicising myself & my blog, but anyway, if you want to follow, click
HERE
Hope you have a great Weekend!