The Moschino Spring/ Summer 2011 Collection genuinely made me smile, like a Cheshire Cat. How fun is it? Polka dots? Check. Stripes? Check? Big gold Jewellery? Check. Stetson hats? Check. Turban scarves? Check. Fun, fun, fun!
A bit over the top? Yes, perhaps! But hey, that's what fashion is all about. What do you think?
That is all for today. Have an amazing weekend!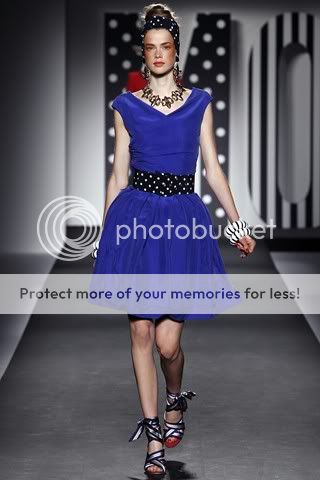 Images from vogue.co.uk and zimbio.com